IN2GREAT ME! is the world's first sensory exploration board game created by a kid, for a kid… with some help from her occupational therapist and Mom.
Our mission is to empower children and parents. We believe that children flourish when they are able to engage in a wide variety of sensory experiences.
We also understand that if you're the parent of a child with special needs, it's not easy getting them the specialized therapy that they might need. Not only can therapy be expensive, but traveling to sessions can also be difficult.
That's why we created IN2GREAT ME! To make sensory development fun and accessible for all.
Explore sensory strategies, problem-solving scenarios, move your body with "DO IT!" cards, increase executive functioning skills, improve fine motor skill development, and much more.
Meet Our Team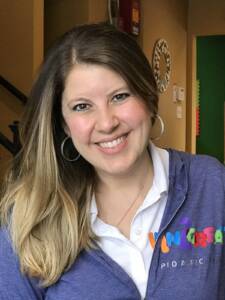 Dr. Angie Harisiadis
OTD, OTR/L | Co-Founder
Dr. Angie Harisiadis has been practicing pediatric occupational therapy for over 18 years. She independently owns and operates 3 pediatric therapy clinics, "IN2GREAT Pediatric Therapy Services" in the Chicago suburbs.
Angie specializes in sensory integration and sensory processing disorders. Her work has revolved around improving the lives of children with learning disabilities, ADHD, regulatory disorders, developmental disabilities, autism spectrum disorder, physical disabilities and more.
Lila Neubauer is a former client of Angie and they worked together to create IN2GREAT ME!  Lila is in middle school, and she has been diagnosed with Attention Deficit Hyperactivity Disorder (ADHD), Sensory Processing Disorder (SPD), and Dyslexia. 
Lila has experienced many sensory challenges first-hand, and she has used these personal experiences as scenarios and strategies for this game. She hopes that IN2GREAT ME! makes other kids' lives easier and helps them learn about themselves (in a fun way) so they don't have to struggle in life.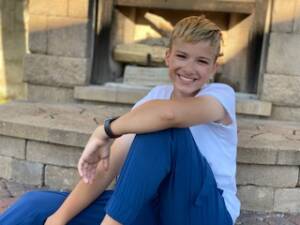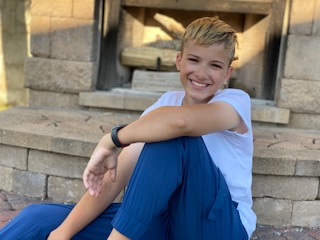 Lila Neubauer
Co-Founder & Product Strategist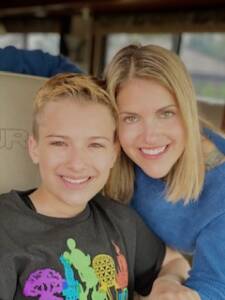 Dr. Meredith Neubauer
Co-Founder
Dr. Meredith Neubauer is a retired audiologist and a proud full-time mom of four children and three dogs. She manages a busy household with a loving and understanding approach to all of her children's specific needs.
Prior to the birth of her fourth child, Dr. Neubauer worked as an educational audiologist. Her areas of expertise include diagnostic hearing evaluations, hearing aid and auditory assistive technology, and counseling parents, educational staff, and those with hearing impairments.